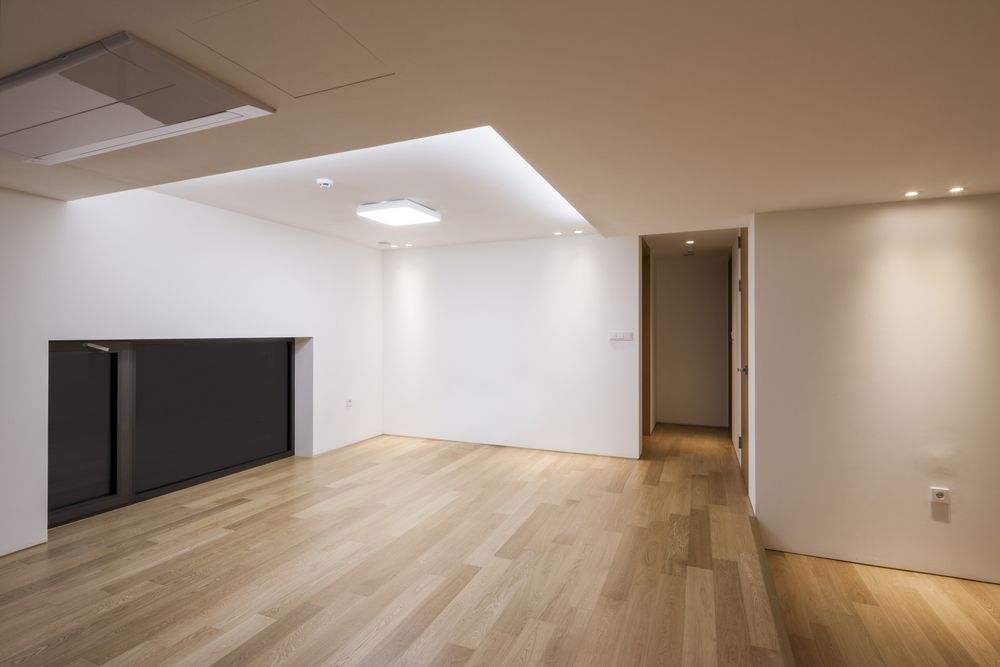 Services
Wooden floor looking a little worse for wear? Don't worry, because at the East Sussex Floor Sanding company TN6 we have a wide range of services that can revitalise and reinvigorate your floor, whether it's just in need of a little TLC or a complete overhaul. We work in residential and commercial premises throughout East Sussex and aim to deliver the same high levels of service wherever we are. All of our services are covered by insurance of £5million, and we are members of the National Wood Flooring Association, The Federation of Small Businesses and the Guild of Master Craftsmen. We are also Approved Maintenance Contractors for industry leaders Junckers. ​
Floor sanding BN7 is at the heart of our service offering, and is perfect for breathing life into your worn-looking wooden floor. Using state-of-the-art virtually dust-free equipment, we'll remove the old, dirty surface layers of wood, and reveal the fresh new-looking floor that lies beneath. Once sanded, the floor will be ready for a new finish, which can either restore its former glory or give it a dramatically different look.
No, dust will be kept to a minimum. While the older drum sanders still used by some firms tended to kick up a lot of dust, our continuous belt machinery is specially designed to eliminate most dust emissions. To further prevent dust build-up, we use mobile extraction units throughout the sanding process, and will also have a good clean up before we leave.
WOOD FLOOR REPAIR
At the other end of the scale, we can carry out repairs on your floor both minor and major. This might range from repairing or replacing individual floorboards to more structural repairs in the sub-floor levels. We can also solve any problems or annoyances you may be experiencing, such as squeaks and creaks.
​
WOOD FLOOR STAINING
We've got a wide range of wood stains to choose from, and we can even give you guidance on choosing the best one to suit your specific floor and setting. All of our stains are environmentally friendly and non-toxic. Whether you're looking for a traditional and natural look or something more modern and vibrant, we can accommodate your needs.
​
WOOD FLOOR FINISHING​
In addition to our range of attractive wood stains, we offer a variety of other finishes which are also eco-friendly. Choose from varnishes, lacquers, waxes and more, and rest assured that your floor is safe in our hands. Finishes can both protect and enhance the aesthetic appearance of the wood, providing you with a floor that will look good for many years to come.
​
PARQUET FLOOR SANDING
At the East Sussex Floor Sanding TN21, company we understand the unique nature of parquet floors and the care and attention that must be taken when sanding them. We use the most up to date sanding equipment available and our team are all highly trained professionals with extensive experience in sanding parquet floors of all sizes.
PARQUET FLOOR RESTORATION
Whether your parquet floor is only lightly damaged and worn or it's virtually on its last legs, we've got the know-how to bring it back and make it live again. This might involve the repair or replacement of individual tiles, and this requires special skills and techniques, due to the bitumen-based adhesives that may have been previously used to affix them. We will also sand and finish the floor to your specifications.
PARQUET FLOOR REPAIR
Parquet floors are an excellent way of bringing a classy flair into your home, but if they become damaged the effect can of course be spoilt somewhat. We can carry out any repairs as needed and will take great care to ensure that your parquet floor fulfils its potential.
WOOD FLOOR POLISHING​
If your floor's looking a little dulled and lacking in 'zest', it could just be that it needs a good buff and polish. Reaction with the air over time and constant footfall on a daily basis can both conspire to steal your floor's good looks – polishing can bring them back, without the need for a full restoration. We generally recommend a polish once every two years for homeowners, and once a year for offices and other busy commercial premises.
​
GAP FILLING: RESIN, SLIVERS & SILICON
Gaps between your floorboards can look unsightly and they can also contribute to annoyances such as squeaks and creaks. What's more, they can reduce the thermal efficiency of your room by letting heat out and drafts in. We can fill any gaps you may have, using a combination of wood slivers, resin and silicon.
WOOD FLOOR MAINTENANCE
We don't just do the big jobs, we also carry out routine maintenance as needed by residential and commercial clients across East Sussex. Wood floor maintenance can include everything from a buff and polish to minor repairs. Maintaining your floor on a regular basis can keep it looking its best for longer, and delay the need for more comprehensive restorations.
COMMERCIAL FLOOR SANDING
We've worked in businesses of all types and sizes throughout the county. Not only can we get your floor looking its best, we can also work around your normal office hours to minimise disruption. We use the latest sanding equipment to minimise dust emissions, and we'll also tidy up once we've completed your floor restoration.
If your school floor is showing more than its usual amount of wear and tear, damage and stains, it may be time to have it professionally sanded. We can return it to its original state by sanding back the surface layer and then refinishing it.
FINISHES AND SEALS
We offer a wide range of finishes and seals, all of which are environmentally friendly and non-toxic. Our finishing products include a variety of stains, waxes, varnishes and more. Importantly though, we also offer our knowledge and expert guidance in choosing the right finish for your floor.
If you're still not sure what specific service you require, why not contact us to arrange your free onsite consultation? Or you can visit our Gallery for some inspiration.