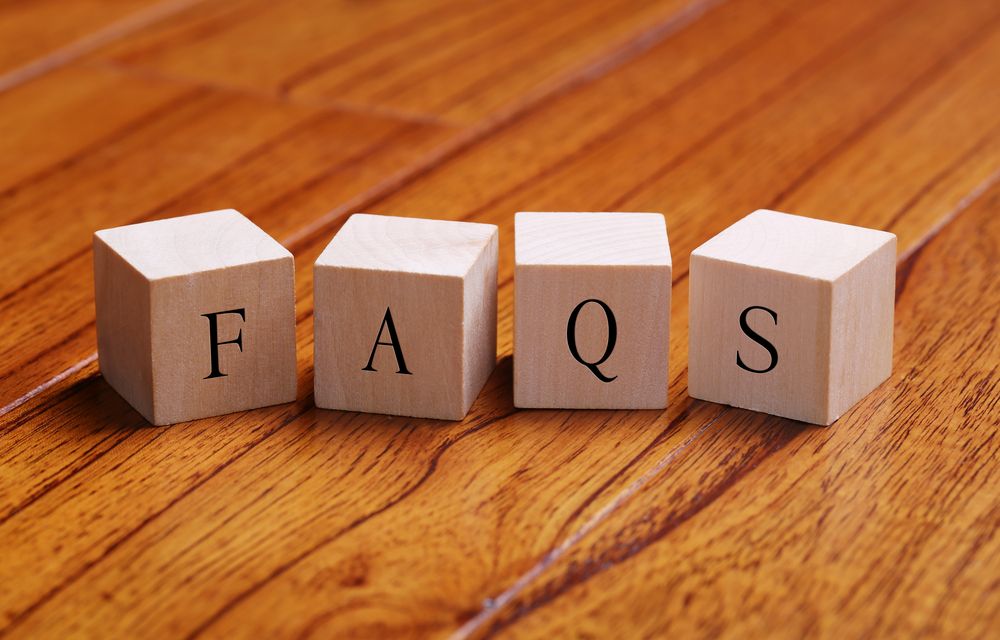 FAQs
Why use us? That's a good question, and one we're happy to answer. There is of course more than one answer to the question though.
WHAT DOES FLOOR SANDING ENTAIL?
In essence, it involves removing the top-most surface layers of a wooden floor through the process of abrasion. This exposes the fresh untouched wood beneath, leaving it ready for finishing. We use state-of-the-art sanding equipment to do this, and can achieve impressive results even with the most world-weary of floors.
DOES IT CREATE A LOT OF DUST?
No, dust will be kept to a minimum. While the older drum sanders still used by some firms tended to kick up a lot of dust, our continuous belt machinery is specially designed to eliminate most dust emissions. To further prevent dust build-up, we use mobile extraction units throughout the sanding process, and will also have a good clean up before we leave.
WHAT'S THE DIFFERENCE BETWEEN FLOOR RESTORATION AND FLOOR RENOVATION?

Floor renovation is less comprehensive than restoration and is most suitable for wooden floors that are just a little worn or have been restored in the recent past. Renovation involves simple resealing with the previously used finish, whereas restoration includes repairs, sanding and finishing. Restoration is better suited to floors that are actually damaged or showing the negative effects of many years of use and/or neglect.
​
WOULDN'T I BE BETTER OFF REPLACING THE FLOOR?
You'd be surprised what difference sanding and refinishing a floor can make. Floor restoration costs a fraction of the price of a new floor, and the results can look every bit as good. We can even replace individual floorboards if necessary, and we can repair those with only minor damage.
​
​DO YOU DO PARQUET FLOORS?
We do, in fact we're experts at sanding and restoring parquet floors. We can reaffix any loose blocks, removing any bitumen-based adhesives as we do so, and replace them if necessary.
​
​WHAT AREA DO YOU COVER?
We cover the whole of East Sussex TN6 and work for both residential and business clients. We can also carry out floor restorations in schools and other public buildings.
​DO YOU HAVE ANY PROFESSIONAL CREDENTIALS?
Yes. We are members of:
· The National Wood Flooring Association
· The Federation of Small Businesses
· The Guild of Master Craftsmen
We are also Junckers Approved Maintenance Contractors.
​WHAT ABOUT EXPERIENCE?
The TN21 East Sussex Floor Sanding company has been established for nearly 20 years and continues to be a family-run business. All of our team are experienced floor restoration professionals. We also have something equally as important: passion. This passion for creating beautiful wooden floors drives everything we do.
​DO YOU DO MINOR REPAIRS?​
Yes, we can repair everything from chips and cracks to gaps between the floorboards. If needs be we can also replace individual floorboards with wood of the same age and type.
​
​I JUST NEED MY FLOOR POLISHING, CAN YOU DO THAT?
Yes we can provide buffing and polishing services as required. We recommend that most household wooden floors are polished at least once every two years, while offices and other high-traffic areas should be polished annually.
​ARE YOU INSURED?
The East Sussex Floor Sanding company is insured for up to £5million.
​WHERE CAN I SEE SOME EXAMPLES OF YOUR WORK?
You can see numerous examples of our work throughout East Sussex in our online
Gallery
. You can also find out what our existing customers think of our work in the Testimonials section of our website.
WHAT FINISHES DO YOU OFFER?
We offer a wide range of eco-friendly and allergen-free finishes, including wood stains, varnishes, lacquers and waxes.
We hope that has answered any questions you may have, but if not please do contact us for more information. Don't forget, you can arrange a free onsite consultation with no further obligation, where one of our expert assessors can give you guidance and answer any additional questions you may have. They'll also give you a no-obligation quote.